Traitors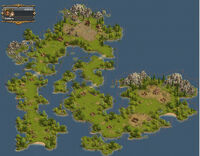 Loyal men they were, but greed turned them into ruthless bandits. The nobles have turned to you for help against these deserters. Be careful if you approach them since these traitors are heavily-armed, battle-hardened men.
General Information
Type:
Experience
Players:
1
Difficulty:
4
Duration:
4 days
XP:
8,710
V • E • D
Description
This map takes a huge amount of Recruit losses, but you get decent amount of resources in return.
While not as good an XP to loss ratio as Witch of the Swamp, Dark Priests, etc it is a pretty simple map for lower level players.
As you level up it will become less useful and while you'll get a lot of them from short adventure searches it's not one of the better maps to be spending your time on. Once you outgrow the map it can be worthwhile trading it for harder and more rewarding adventures in the trade system.
Note: Using normal Generals, you will need to do 7 suicide-runs. So if you don't have at least 8 generals, you will need to wait for your generals to recover in order to complete the adventure.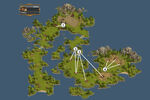 Requirements
Achievements
| Name | Requirements | Trophies | Reward |
| --- | --- | --- | --- |
| The Fast Noose | Complete "Traitors" in less than 12 hours | 40 | |
| Judge, Jury and ... | Complete "Traitors" in less than 3 hours | 100 | |
| Precious Horses | Complete "Traitors" without losing any Cavalry | 70 | |
| The Posy | Complete "Traitors" while losing less than 200 Soldiers | 80 | |
Guide
Bandits
Rewards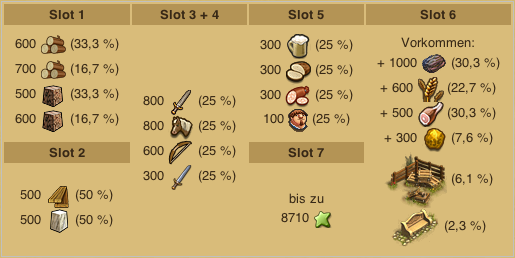 Ad blocker interference detected!
Wikia is a free-to-use site that makes money from advertising. We have a modified experience for viewers using ad blockers

Wikia is not accessible if you've made further modifications. Remove the custom ad blocker rule(s) and the page will load as expected.