The Naughty and the Nice
I've got my naughty or nice list over here made by Sirim Seb, one of the elf knights of the North Pole. He's a kind soul, but takes discipline very seriously. He could be a leader one day. Anyway, he needs some coal for the naughty kids, and I always forget to bring some. Can you help us?
V • E • D
Description
The Naughty and the Nice is a Christmas Quest.
It does not contain any subquests.
Requirements
This quest has no requirements, except that the Christmas Event must be active.
Completion
To complete this quest, you will need to perform the following task:
Pay 250 Coal from your storage.
You will need to acquire at least 250 coal, either by mining, using a Recycling Manufactory or by trading with other players. When you have enough coal in your Storehouse, you can click on the 'Pay Resources' button at the bottom of the quest window to complete this quest.
When you have completed this task, you will receive the following message:
Serim Seb was pleased with the swift shipment of coal he received. I will make sure to sneak some presents to the naughty kids too. Ho ho ho!
Rewards
Upon completion of this subquest, you will receive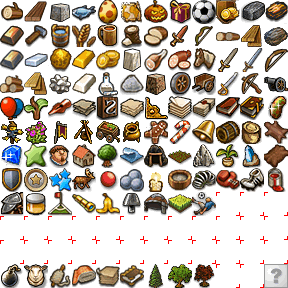 10.
Ad blocker interference detected!
Wikia is a free-to-use site that makes money from advertising. We have a modified experience for viewers using ad blockers

Wikia is not accessible if you've made further modifications. Remove the custom ad blocker rule(s) and the page will load as expected.