Hidden Egg Hunt

A festive surprise for your friends. Using it on a friend's mayor's house will hide colored eggs on their island. Once they find these eggs, they'll share the spoils with you.
General Information
Used On:
Mayor's House
Friend-Buff Time:
12 hours
Type:
Created
Requires:
25 25
25
V • E • D
Description
The Hidden Egg Hunt is a buff that is created using Easter Collectibles. When used on a friend's Mayor's House, it will spawn ten hidden Easter Eggs on their island. You friend then has 12 hours to find all the eggs.
When all the eggs have been found, both you and your friend will receive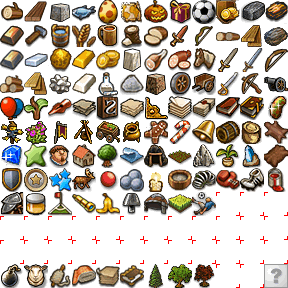 10 Easter Eggs.
Production
To create a Hidden Egg Hunt, open your Mayor's House and select the Collections tab. You will need to provide the following resources:
Friend's Mayor's House
When all eggs have been collected, the 12-hour countdown timer remains active. This means that a friend may not wish their Mayor's House to be buffed with a Hidden Egg Hunt, because they then can't buff it themselves (with a Cheese Sandwich for example) - you should always ask before using it.
Hidden Eggs
The Hidden Eggs are randomly located around the home island. There are always 10 to collect, and they look like the following:
Ad blocker interference detected!
Wikia is a free-to-use site that makes money from advertising. We have a modified experience for viewers using ad blockers

Wikia is not accessible if you've made further modifications. Remove the custom ad blocker rule(s) and the page will load as expected.